2023 Z – Reserve Today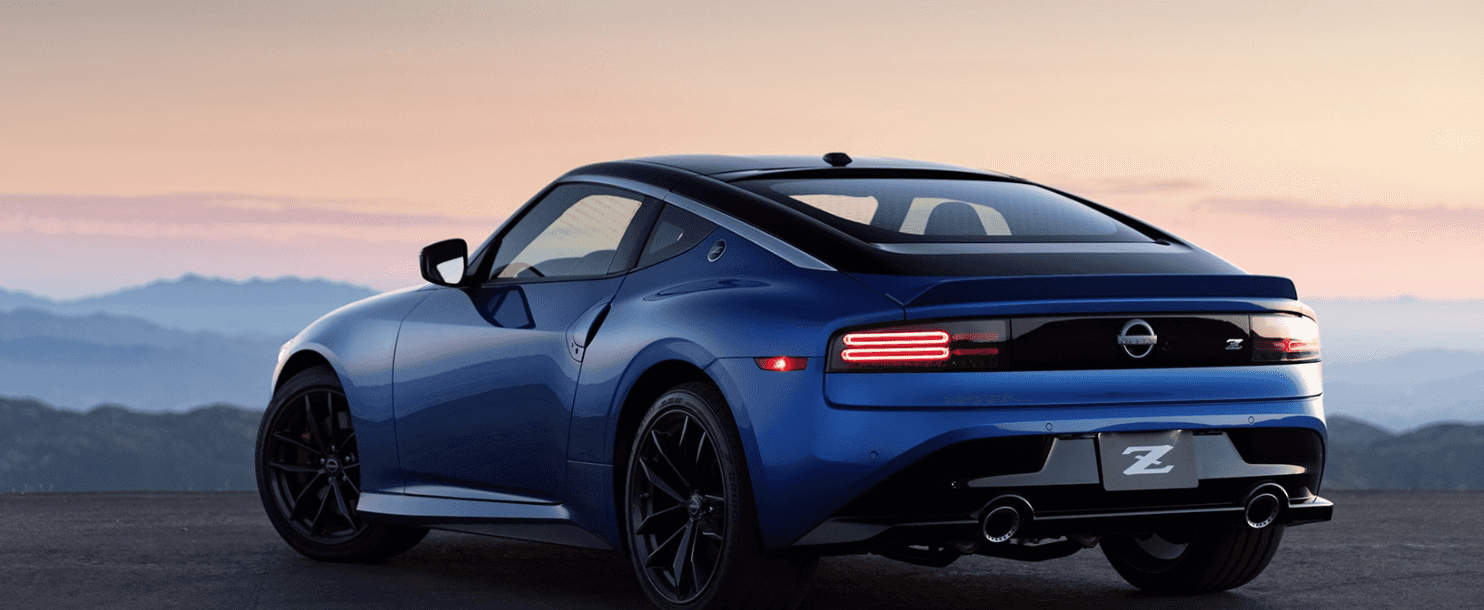 The All-New 2023 Nissan Z is here and the next generation Z builds on the original, with exciting new features that'll get your heart racing in anticipation! The iconic sports car is back and better than ever.
All-New 2023 Z Performance
The all-new 2023 Z stays true to its performance roots, with a powerful 6-cylinder under the hood; a Front Midship, rear-wheel-drive design that places the engine farther back in the chassis for enhanced balance; and a suspension that makes you feel hard-wired to the road. It's an authentic sports car in the purest sense of the word.
At the heart of the Z is a 3.0-liter V6 twin-turbocharged 24-valve engine. An aluminum-alloy block and heads keep things light, while a water-cooled intercooler helps keep things cool. An optical speed sensor brings power with turbine speeds up to a dizzying 220,000 rpm.
A new available mechanical limited-slip differential helps distribute power to the driven wheel with the best grip, helping you power out of corners. In the 2023 Z, new first- and second-gear synchros are designed to help handle the powerful twin-turbo engine. Enhancing the connection, the shift mechanism has been redesigned to give a more direct, positive feeling. The Z also features a new 9-speed automatic with shift-by-wire technology activated by a unique palm-shaped controller. For added thrills, you can employ the available steering wheel paddle shifters borrowed from the Nissan GT-R.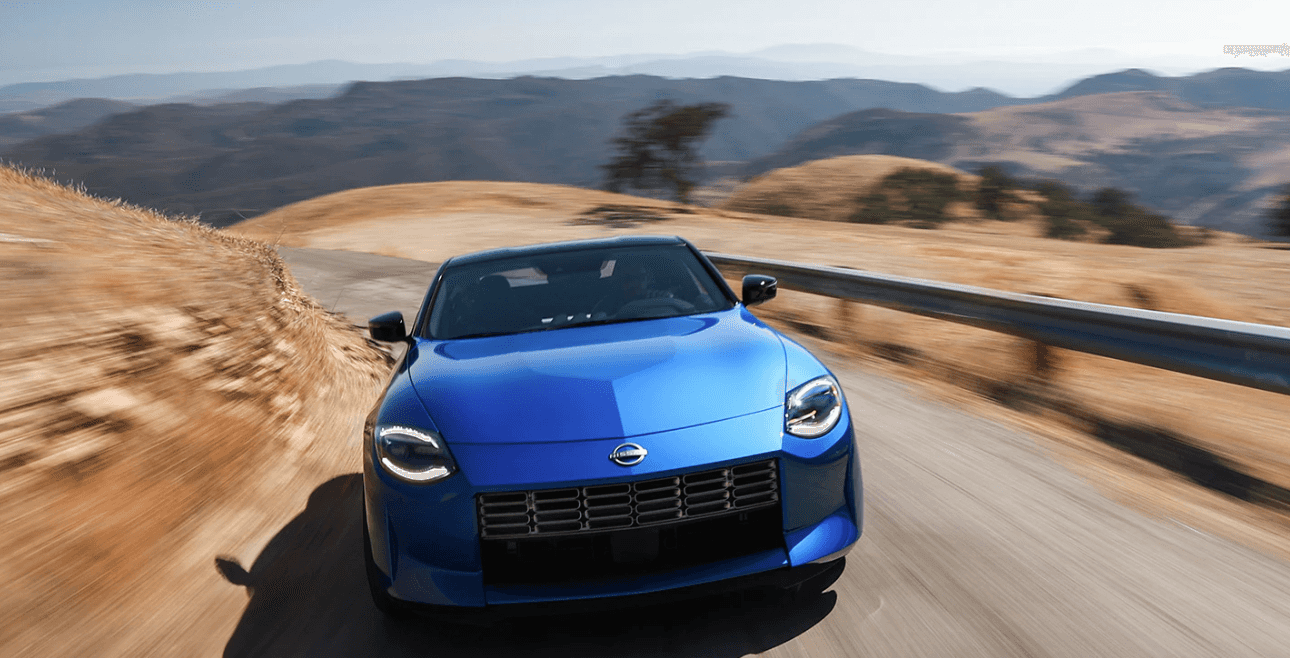 All-New 2023 Z Interior
A great dance partner knows how to hold you perfectly. Tight enough for control, but with room to move, too. Advanced technology serves up everything you need to know and nothing you don't, combined with classic design that never forgets what a true thrilling sports car must be. Purely driver-focused, the all-new Z keeps you in the loop with a new digital gauge cluster and an available 9" center touch-screen display with NissanConnect®, including available Door to Door Navigation, Wi-Fi Hotspot and Remote Access. The Z features a new seat design that offers impressive lateral support, along with anti-slip material and a slide-reducing center pad in the lower seat cushion. Knee bolsters work with the performance seats to help keep the driver in place.
The Z's Sport Mode screen – one of three selectable screens for the digital dashboard – was designed with input from Tsugio Matsuda, a racer for NISMO in Super GT in Japan. A Z legacy, in the all-new 2023 Z, you get key information including turbo boost, turbine speed – yes, up to 220,000 rpm – and voltage. There's also a GT-R-inspired steering wheel for added sportiness. The leather-wrapped rim is thicker than the current GT-R, while the unique groove at the top of the wheel was inspired by the legendary GT-R R32.
All-New 2023 Z Design
The all-new Nissan Z serves up classic sports car proportions of a long hood and a short rear deck. Combined with iconic Z styling elements, it creates a design that is completely modern, yet immediately identifiable as a Nissan Z.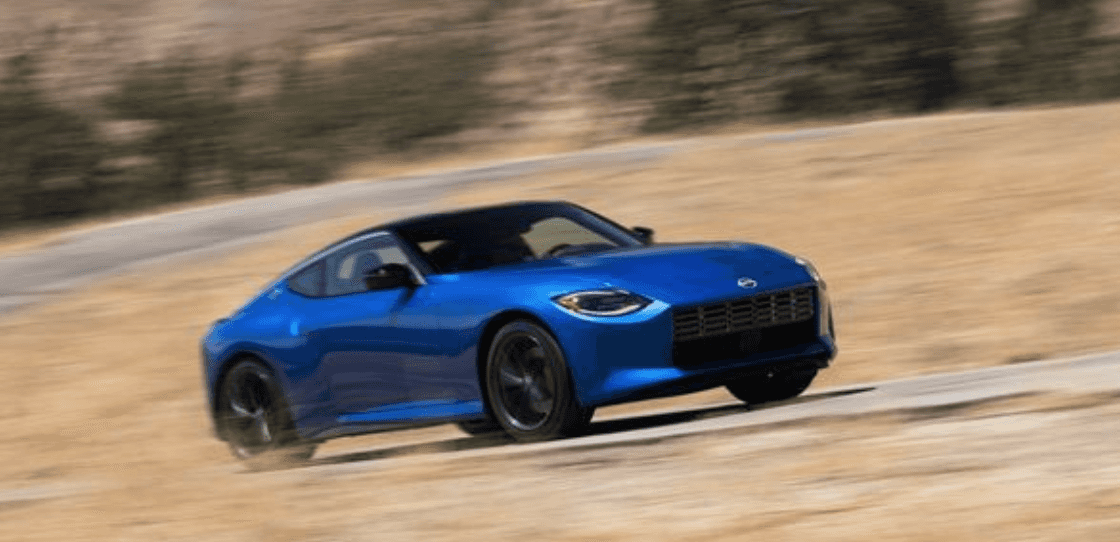 Reserve Your 2023 Nissan Z Today!
Interested in the 2023 Nissan Z? Reserve yours today by working with one of our sales professionals. Just fill out the form below to start the process.
WHY KATY NISSAN?
Katy Nissan is founded on the belief that providing an excellent customer experience is the foundation towards building a long-term relationship with our customers. Our ultimate goal is to earn your business for a lifetime, not one time. Doing so requires a commitment toward customer service that begins at the top and filters throughout the organization. It requires relentless dedication and focus. It requires actions, not words. It requires character, perseverance, and heart – all things that Katy Nissan has built our sterling reputation on.
25550 Kingsland Blvd.
Katy, TX 77494
Get Directions
Sales: 281-305-3403
Service: 281-644-1100